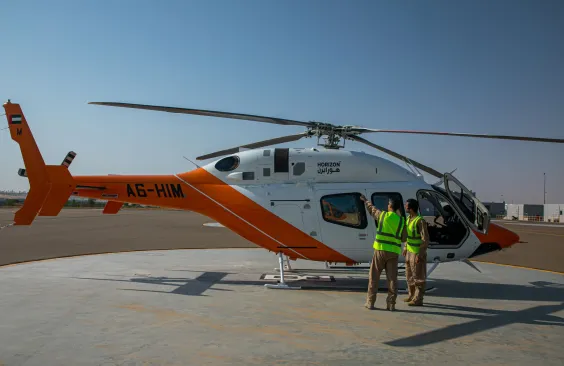 AIR TRANSPORT PILOT LICENSE ATPL (H)
The aim of the ATPL(H) integrated course is to train pilots to the level of proficiency necessary to enable them to operate on multi-pilot, multi- engine helicopters in commercial air transport.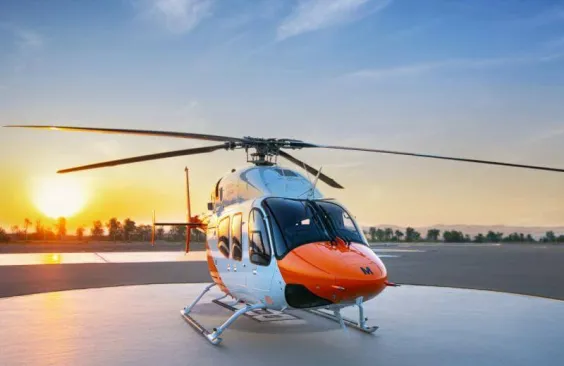 INSTRUMENT RATING (TWIN ENGINE)
The IR(H) modular flying training course trains pilots to operate helicopters under IFR and in Instrument Meteorological Conditions (IMC).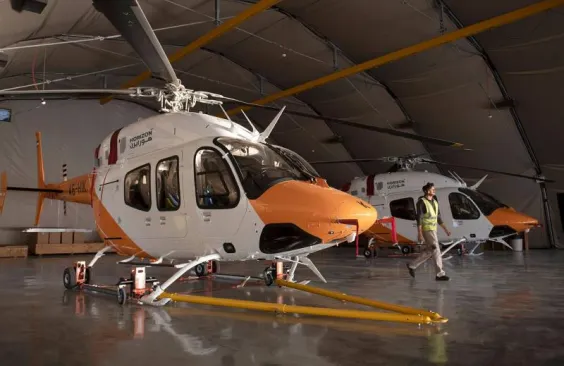 TWIN ENGINE CONVERSION AND MULTI CREW COORDINATION (MILITARY)
This course enhances the capability of pilots to perform operational missions and to function as a team, led by the pilot in command. It also provides pilots with the skills and knowledge to safely operate helicopters in a multi-pilot environment.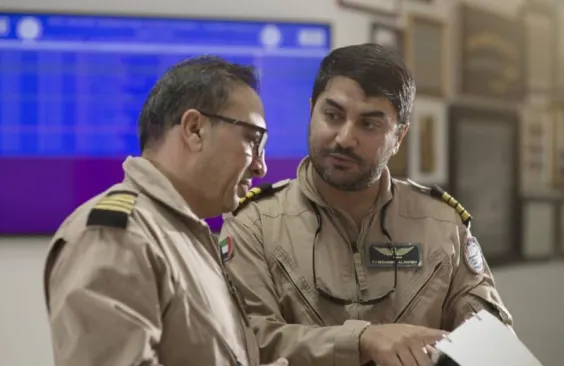 NIGHT RATING (NR)
Our Night Rating programme trains qualified pilots to safely operate a helicopter during the night.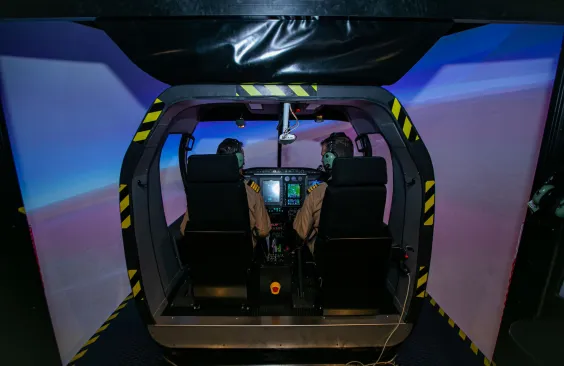 NIGHT VISION GOGGLES (NVG)
This course trains pilots to be able to operate a helicopter safely at night using Night Vision Goggles.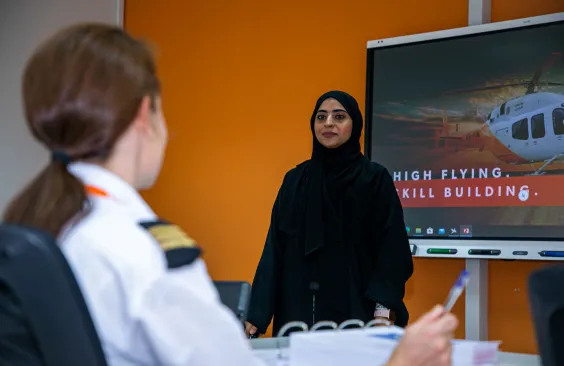 AVIATION COURSES
In addition to single and twin-engine helicopter training, we also provide a diverse array of in-depth aviation courses, which all offer a mix of practical and theoretical experience. Our current offering includes courses on:
FLIGHT SAFETY
AVIATION GROUND SAFETY
AIRCRAFT ACCIDENT INVESTIGATION AND MANAGEMENT
AVIATION MANAGEMENT
CREW RESOURCE MANAGEMENT
MANAGEMENT OF FLIGHT SAFETY AND ACCIDENT INVESTIGATION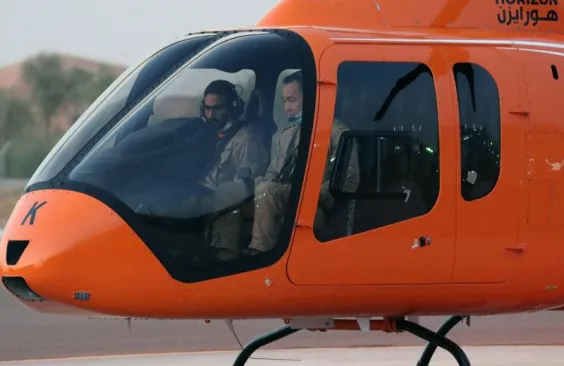 PRIVATE PILOT LICENCE - HELICOPTER (PPL)
The PPL enable you to act as Pilot-in- Command for personal flight.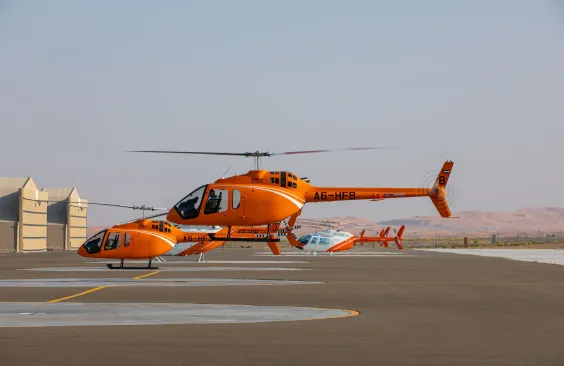 COMMERCIAL PILOT LICENCE - HELICOPTER (CPL)
We train pilots to operate single-engine or multi-engine helicopters on a commercial basis. This entry level course takes students from zero flying hours all the way to the GCAA CPL (H) licence, with no previous flying experience required.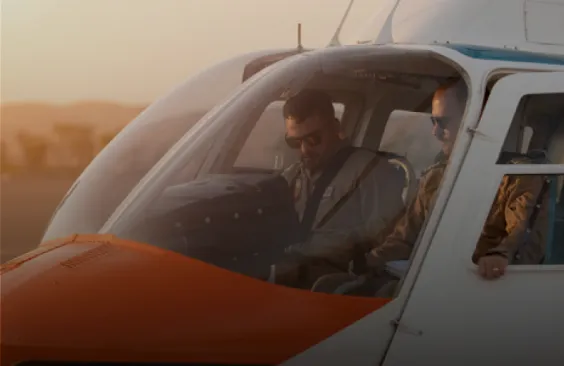 FLIGHT INSTRUCTOR – HELICOPTER (FI)
This advanced course provides pilots with the ability to instruct students to licence standard.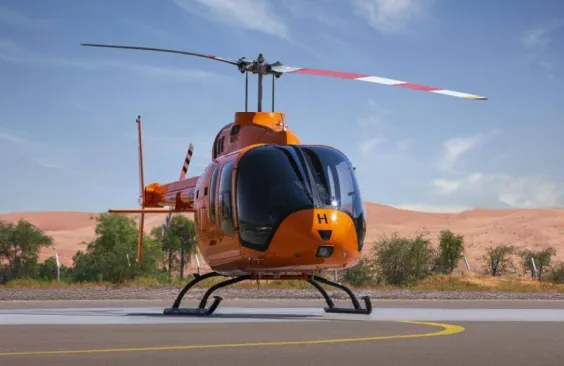 QUALIFIED MILITARY PILOT BRIDGE COURSE - HELICOPTER (QMP)
In this course, we train qualified military pilots to enable them to obtain the GCAA CPL (H) / CPLIR (H) licence.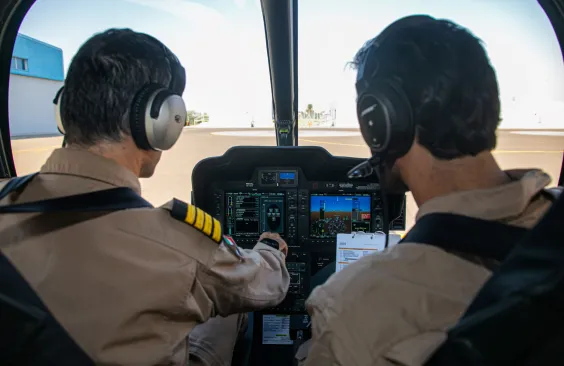 INSTRUMENT RATING (IR)
This programme trains pilots in Instrument Rating standards, which is required for any pilot to fly under Instrument Flight Rules (IFR).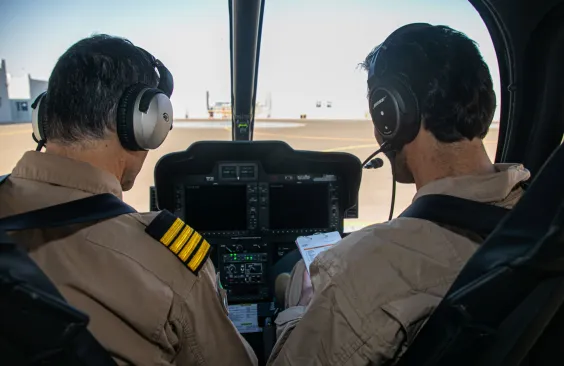 TYPE RATING (TR)
This conversion course is designed to familiarise the pilot with the aerodynamics, mechanics, technology, operation, performance and emergency procedures of a certain aircraft type.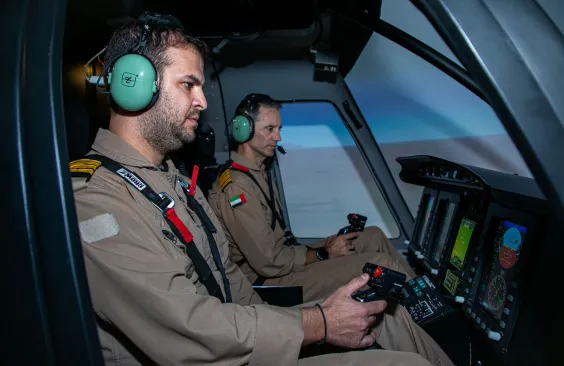 NIGHT RATING (NR)
Our Night Rating programme trains qualified and licensed pilots to safely operate a helicopter during the night.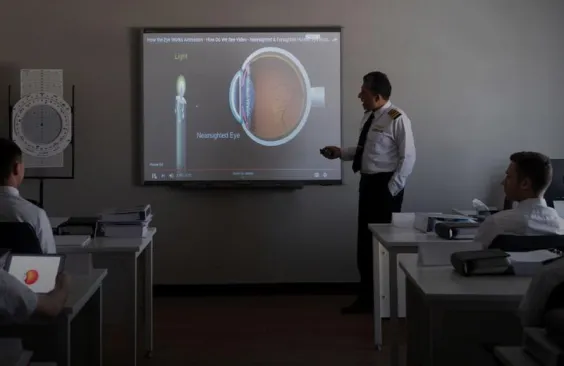 ENGLISH LANGUAGE PROFICIENCY TRAINING
The fully accredited HORIZON English Language Proficiency (ELP) test enables pilots to fulfil their GCAA licence requirements.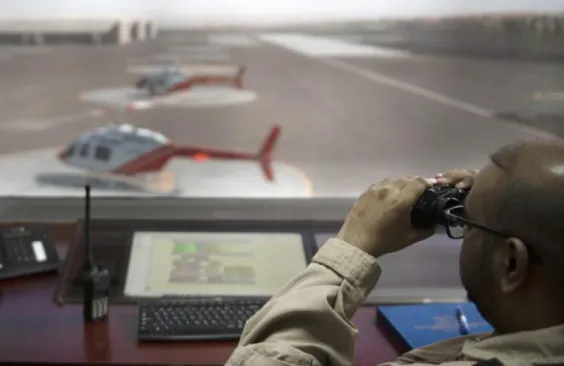 FACILITIES
Our premises are purpose-built for flight training which allows us to provide our students the benefit of a 10,000 square meter facility with state-of-the-art training aids and the best available resources.
The training facilities are co-located within the HORIZON campus area and the dispersal consists of nineteen helipads. The climate provides year-round sunny skies minimizing the number of days lost due to poor weather conditions. The desert terrain has the additional benefit of presenting many opportunities for limited power scenarios, mountain flying, and desert training conditions.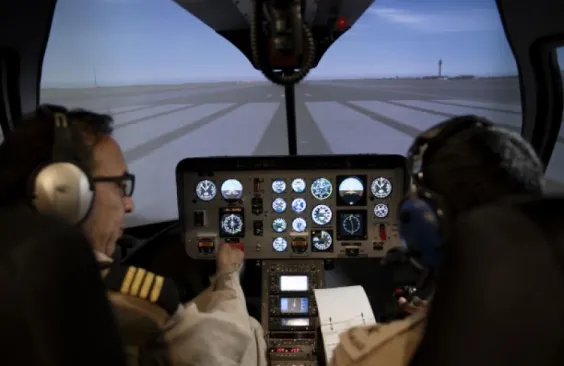 SIMULATORS
Our Simulator is a two place, side-by-side seating cockpit with a complete instrument panel provided for visual and instrument training. The software provides an accurate flight model including translational lift, ground effect, torque, auto-rotation, etc. Over 24,000 airports and all navigation aids are available.